Proactive IT Support
More than just an IT Support contract. Learn more about 'SupportIT' in our brochure >>
Our business is to support your business. Whether you are looking for a professional organisation to look after your infrastructure, assistance with moving or setting up an office or looking to update your IT equipment we have the expertise and experience to offer you as much or as little assistance as you require. All of our IT services are flexible and include pro-active service visits to ensure your business IT systems are ready and able to support your needs. For many of our customers, we are their IT department. For businesses with an internal IT department, we can free up resource, cover during holiday and extended leave and extend skills.
Although tailored to suit individual needs all our Business IT support packages include:
A dedicated Technical Account Manager
Whilst we have a UK based helpdesk that iron out day-to-day issues, every Tiva client also receives a dedicated Technical Account Manager. Traditionally, businesses use Account Managers as an extra arm of their sales team – with a goal to continue to sell you more and more.
Tiva are different. Our Technical Account Managers are not salespeople, they are technicians through and through. Their job is to proactively monitor your IT resources, either remotely or through our regular site visits, and to fix issues before they become problems. They are your first point of call when things go wrong and will coordinate projects on your behalf.
Remote Monitoring
By being alerted when a condition arises on your systems we are able to fix many issues before they become major problems. With our IT services, everything we monitor is emailed to you in a clear, easy to read report.
Pro-active Onsite visits to keep your systems running optimally
We carry out regular checks by visiting your offices that would be impractical to carry out remotely and provide you with a report that helps you make clear, informed decisions about the direction of your IT.
Unlimited On-site engineer visits
We will visit your office an unlimited number of times to resolve issues that cannot be resolved over the telephone or remotely.
Regular strategy meetings
We carry out regular strategy meetings at your office to discuss the previous period of support and help you plan for the future.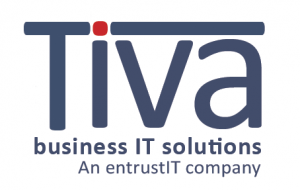 Download the Proactive Support Contract Product Sheet here.
Do your values align with ours? Request a callback.
Don't just take our word for it!
Tiva look after all the IT in our UK office. They work with our French Parent company to implement the UK part of worldwide projects. We have a number of remote users who require constant access to our systems in the UK upon which we are very reliant. The Tiva staff are always knowledgeable and helpful
So, What do you think?
You may be satisfied with your technology, but could it be better?
If your values align with ours, let's talk.
Get in touch