You already know that your business data is one of the most important assets of your company, an asset that you cannot afford to lose if a disaster strikes. By only backing up your data where it is created, i.e. within your office premises, your all-important information could be lost. To be fully covered and protect your data, the most effective method is back up to an off-site location.
Tiva have partnered with Plan B to offer a fully managed and monitored cloud backup solution. For most organisations hosted backup and DR will meet all your requirements, minimal cost.
What is hosted backup?
Hosted backup means to back up data from your workstation or server over a network on a remote server. If in the event those files are lost or damaged, they can be restored.
What is DR?
DR is an abbreviation for Disaster Recovery and is an area of security planning that aims to protect organisations from the effects of significant negative events. The goal with our DR services is to allow your business to continue operating as close to normal as possible.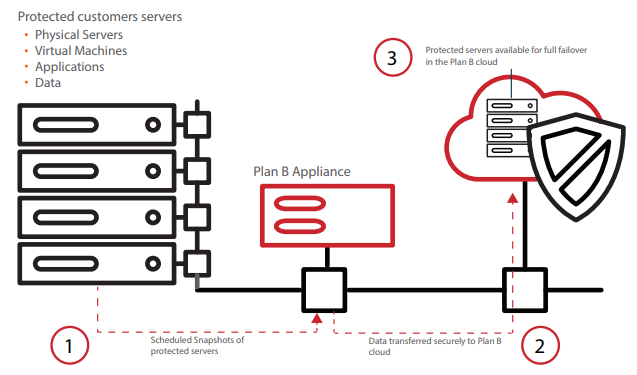 Tiva and Plan B Advantage:
• Fully Managed and Monitored
• No Upfront Fee
• Application Snap
• Universal Recovery
• Replication
• File Search-and-Restore Wizard
• UK Datacentres
• 24/7/365 Support
• Virtual Snap
• Verified Recovery
• Virtual Standby Locally or in the cloud
• Document Failover Plan
Backup is a critical part of any setup, however, the everyday task of backing up your data can be time-consuming, and expensive. Let Tiva be there to help your business with all your hosted backup and DR requirements.
If you already have an onsite backup, we highly recommend incorporating both onsite and offsite into your backup strategy. The combination of both will be the most effective way of covering all areas and making sure your data is safe.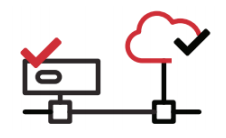 Download the Hosted Backup and DR Product Sheet here.
Ready to take the next step? Request a call back.
Don't just take our word for it!
Tiva look after all the IT in our UK office. They work with our French Parent company to implement the UK part of worldwide projects. We have a number of remote users who require constant access to our systems in the UK upon which we are very reliant. The Tiva staff are always knowledgeable and helpful
So, What do you think?
You may be satisfied with your technology, but could it be better?
If your values align with ours, let's talk.
Get in touch