NOTE: If you are looking for VoIP telephony during the Coronavirus (COVID-19) Pandemic, please visit our emergency VoIP page here
Cloud VoIP Telephony
Tiva VoIP telephony offers a number of advanced telephone features, a reliable support network and the experience and knowledge of a successful multinational telecommunications provider.
How it works
VoIP is an acronym for "Voice over Internet Protocol"  and means that your telephone call is being translated into data and transmitted across a broadband connection – just like any other file or email you might send. Once the data reaches the other end (be it a landline, mobile or IP phone) it is converted back -so fast that you won't even notice it happening.
VoIP Telephony Major Features
Feature Name
Description
Remote Office
 This feature enables users to appear at their desk, regardless of their location.  By enabling itinerant employees to turn any phone into their office extension, expenses are simplified and cheaper as all calls are sent to a single bill.
Call Routing
inbound personal call management for virtual secretary type features based on caller ID, time of day and duration of ringing.
Outlook Integration
our service integrates with Microsoft Outlook by combining contacts with the ability to manage the feature set from the desktop.
Click to dial
in addition to combining your contacts into one manageable source – the click to dial feature allows users to right-click a number on their screen and dial out from their IP or desktop phone.
Enhanced voicemail
Our voice messaging service goes above and beyond by sending a notification and recording of voicemails to your inbox as an attached WAV file
Screen pop (via the Unity toolbar)
incoming callers are identified in a pop-up box on your screen – easily reject or answer calls without looking away from work.
Hunt Groups
Incoming calls to specific teams are identified and managed depending on assigned hunt group settings.  With 4 routing methods you can ensure that you and your employees speak to the right person at the right time.

Circular – call is sent to first available user on a list
Regular – calls are directed in a pre-determined order of priority
Simultaneous Ring – all extensions in a group are alerted until one user answers.
With Uniform – as a call is completed users are moved to the end of the queue where they won't be alerted until everyone else in the team has taken a call.

Anonymous Call Rejection
Private Caller?  Telemarketers? Have them sent straight to your voicemail and check them at your own convenience.
Sequential Ringing
Expecting an important call?  Input up to six numbers where the call is to be directed until you pick up.
Call Centre
Offers a number of features that assist in directing, queuing and holding callers.

Reception Console
Music on Hold

music is played while callers wait – clients may upload their own music or select from a catalogue.

also known as Interactive Voice Response (IVR) presents callers with a list of options directing them to the right user.

Smartphone Integration
Download the BRIA softphone to your smartphone device and then use your VoiP system from your mobile – at VoIP rates.
World-class VoIP telephony with only a small  investment
Our feature-rich VoIP telephony solution requires no complex installation and will increase mobility by easily allowing staff to work from the office, home or abroad.
All you do is buy an appropriate VoIP telephone from a constantly expanding range and then select one of our VoIP telephony packages. We do the rest.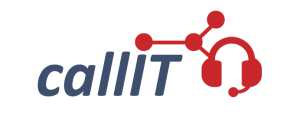 Download the Cloud VoIP Telephony Product Sheet here.
Ready to take the next step? Request a call back.
Don't just take our word for it!
Tiva look after all the IT in our UK office. They work with our French Parent company to implement the UK part of worldwide projects. We have a number of remote users who require constant access to our systems in the UK upon which we are very reliant. The Tiva staff are always knowledgeable and helpful
So, What do you think?
You may be satisfied with your technology, but could it be better?
If your values align with ours, let's talk.
Get in touch