What is Office 365?
Office 365 is a public cloud service hosted by Microsoft. It is an integrated experience of apps and services that has put enterprise capabilities within the reach of every type of business; for a simple monthly subscription. The subscription includes access to apps such as Word, Excel and Powerpoint, as well as monthly security updates with the latest features that are required to keep your business running smoothly.
But how do you manage Office 365, and get proactive support you can trust? 
Tiva are a certified Microsoft Partner who have the skills and service to successfully deliver your Office 365 migration project and then support you.

Why Office 365?
When it comes to productivity suites, Office 365 is by far the most popular amongst business users, and implementing it will boost your productivity, security practises, and service all in one.
Some of the benefits of Office 365 are outlined below:
Your office wherever you are – As O365 is hosted in the cloud by Microsoft, it provides access to all the tools and applications you need to conduct work from almost anywhere, on a range of devices such as computers and tablets.
Easy management – All your O365 services and applications can be managed from a single administrative centre, which ensures seamless adding and deleting of user accounts as well as protection of mobile devices.
Cost effective – The service is available on a subscription, and provides continuous access to the latest technology on a low monthly fee for every user rather than taking a huge chunk out of the budget.
Easy collaboration – Microsoft Teams an element of O365 allows real-time editing where all members can watch edits being made on documents, and simultaneously make changes themselves or give feedback.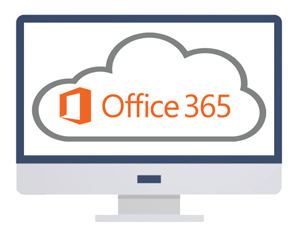 Download the Office 365 Product Sheet here.
Ready to take the next step? Request a call back.
Don't just take our word for it!
Tiva look after all the IT in our UK office. They work with our French Parent company to implement the UK part of worldwide projects. We have a number of remote users who require constant access to our systems in the UK upon which we are very reliant. The Tiva staff are always knowledgeable and helpful
So, What do you think?
You may be satisfied with your technology, but could it be better?
If your values align with ours, let's talk.
Get in touch